We are specialist hog roast caterers in Northampton, well known in the area for our dedication to bringing you a catering experience that you and your guests won't forget. Let us provide the centrepiece to your party, the theatrical cooking process and unique recipes are certain to please every single one of your guests.
At Hog Roast Northampton we pride ourselves on offering a top class service, both in terms of the quality of our food and the quality of our staff. We've over a decade's experience in event catering. We've got the skills, the knowledge and the desire to ensure that – no matter how big or small your party – you'll get the very best catering, using the freshest local produce combined with the very best in customer service.
Are you looking for outside catering with a difference for your next special occasion? At Hog Roast Northampton we know the secret to making any kind of event extra special and that's by treating all guests to one of our delicious hog roasts. Whether you're looking to cater for a lunchtime event or an evening celebration, our extra tasty hog roasts are the perfect solution for parties both big and small.
Northampton event catering at its best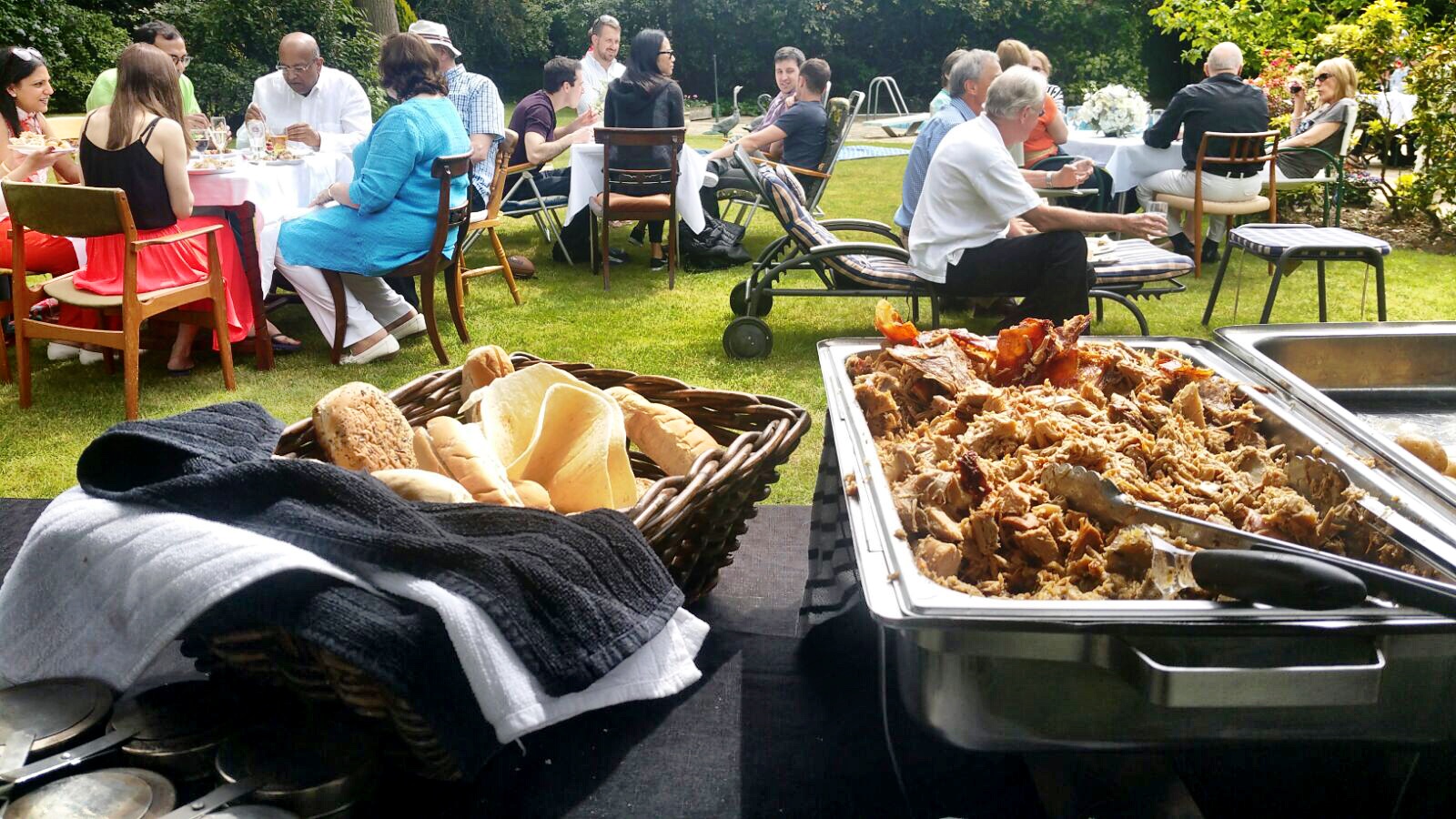 While we are renowned for our tempting hog roasts, we do offer a range of celebratory menus, with everything from tasty appetisers and mouth-watering desserts to delicious sides and a wide range of vegetarian options being available. All our food is cooked fresh at your venue, and then served up by our experienced waiting staff. Depending on your needs, we can provide everything from marquees to fine china and, of course, we clear everything away afterwards too.
Since we have been lucky enough to work in the town of Northampton, we have been able to attend and cater for a really wide and diverse range of events, celebrations and occasions throughout the area. Of course, we have provided food for our most popular events such as weddings, christenings and birthday parties however we are always excited to extend our event experience and cater for some more unusual and unique events too.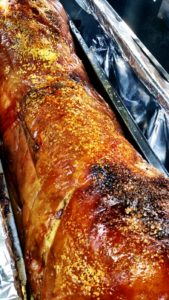 Speaking of unique events, we have catered for fancy dress parties, charity fundraisers and recently a masquerade ball all here in Northampton!
We know that depending on your events style, personal taste and the formality of your occasion you will require slightly different menus and serving styles. Here at Hog Roast Northampton we are incredibly versatile. We can offer you an extensive range of menus and can serve the food as you like whether you prefer an informal buffet style of would like us to serve the food to your table. We are sure we have something to suit you and your guests!
So, whether you're planning a sophisticated corporate function, a romantic wedding party or a fun birthday barbecue, you can rest assured that you'll receive the highest quality of event catering that Northampton has available.
Not just exceedingly good hog roasts
Hog Roast Northampton are thrilled to be able to offer our fantastic catering services in this glorious town situated in the East Midlands area of England. Despite being one of the largest towns in the United Kingdom with an impressive population of over 211,000 people, Northampton is surrounded by the distant yet delightful rural countryside of Northamptonshire. The town is perhaps best known for it's university, the wonderful Abington Park and it's extensive history. In 1675, the entire town was in fact destroyed by a great fire which left it in such a state it needed to be rebuilt completely. Despite the devastating fire, the open plan style rebuild brought much fascination from visitors to the town as it was deemed as one of the most handsome and best built areas of England!
Ideal for indoor and outdoor events in Northampton, for small intimate get-togethers and large gatherings, for formal or informal occasions, our traditional hog roasts are unbeatable value when it comes to putting on an impressive spread, and ensuring that your party is remembered for all the right reasons.
Hire a Hog Roasting Machine in Northampton
Looking to hire a hog-roasting machine in Northampton? If so, we've got everything you need to create your very own hog roast feast, including a locally sourced hog should you need it. Not only will we deliver one of our easy to use, top quality hog roasting machines to your venue, we'll also bring all the gas you need and we'll even part with some of our hog roasting secrets!
Once the party is over, we'll collect the machine and, if you don't like the idea of getting your hands dirty, we'll clean it too. Get in touch with us here at Hog Roast Northampton if you want to find out more.