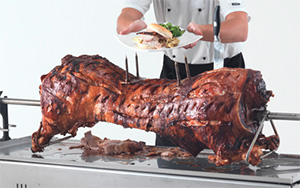 At HogRoastNorthampton.co.uk we offer everything you could possibly need to host a fantastic hog roast lunch or dinner. Hog roasts make a delicious choice for your event catering, whether you're planning an indoor or outdoor event for any number of guests.
We specialise in providing all you need to serve a tasty hog roast to your party attendees. We not only guarantee great food, but provide our own professional chefs to prepare and serve it up on the day. We only use the best local produce.
Catering and Hog Roasts for Special Events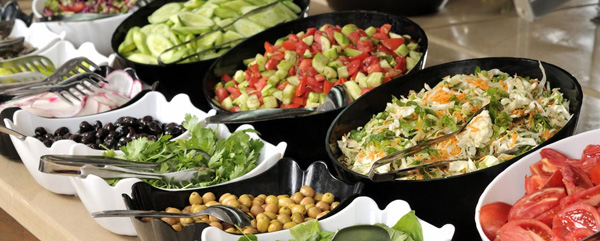 If you're looking for a hog roast company that promises great customer service too, we have over 10 years' experience in the business and are known for our friendly approach, safe and efficient hog roasting equipment and trained chefs. We have catered for events big and small, from corporate functions to weddings and birthdays. When you want to offer your guests something a little different, a hog roast won't disappoint.
Planning a function can be very stressful, with so much to decide upon and book. Get your catering sorted, book with us and you can rest assured your guests will be well fed. We prove time and time again to be a big hit with Northampton organisers and guests alike.
Hire a Northampton Hog Roasting Machine
If you want to hire a hog roast machine in Northampton, you can hire us to provide everything you need. Not only will you get the hog roasting equipment, we will provide the gas for the cooker, the chefs to prepare and serve the food and the whole hog itself.
Our hog roasting prices usually start at around £250, but we pride ourselves on providing tailored services and packages that suit your budget and exactly what you need. Get in touch today to discuss your requirements and get a more accurate quote for hog roast catering at your event. When you want to feed your guests with little hassle, we promise a veritable feast that will satisfy all with little fuss.